請請 / 台北慶城
Cin Cin Osteria / Taipei
義大利文「CIN CIN!」中文「乾杯!」的意思。
我們相信,單純原始的食物新鮮原味,就是美味;融合老屋老件的歷史韻味,就是風格
« Cin Cin ! » means « Gangbai » (cheers ) in Chinese.
It's our belief that freshness is the heart of delicious food, and the historical sprit is the key of a charming style.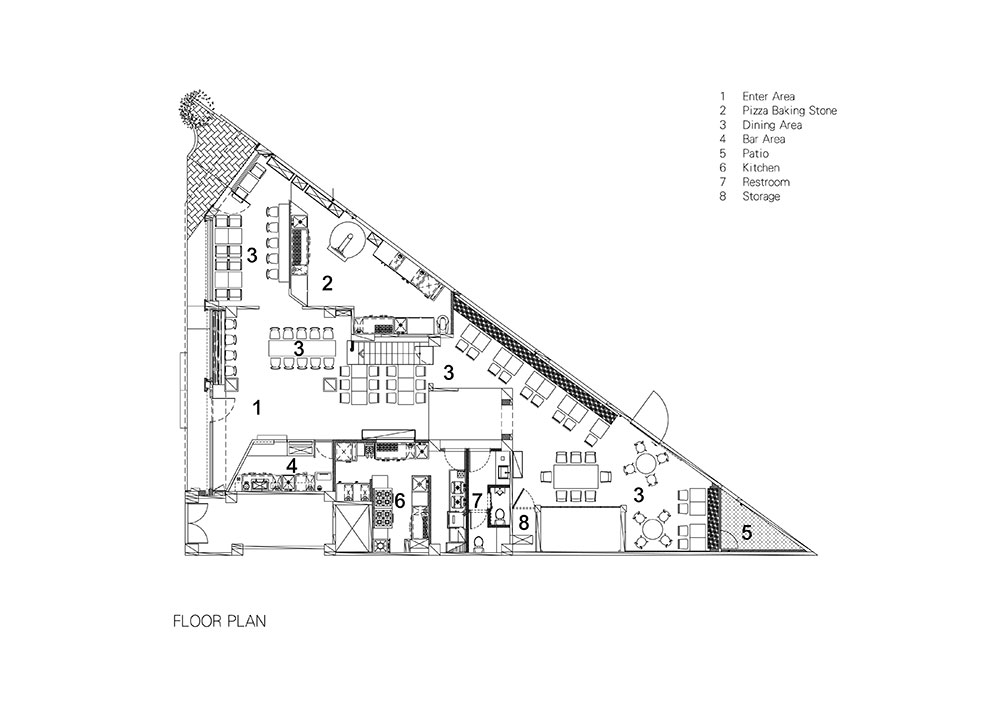 隱身台北巷弄間年過半百的平凡老房子,化身義大利氣息的小餐館。
進門映入眼簾義大利柴燒石窯與龍眼木,代表傳承自義大利的料理精神,看著廚師專注眼神與手藝,是感動。
A normal residential house more than fifty years old, hidden secretly in the small alleys of Taipei, is transformed into an Italian style restaurant.
Right after the entrance, you can see the Italian baking stone and the Longan wood, showing the essential elements of Italian cooking. It's always touching to see the face and movement of the chief while he is preparing food.
羅倫羅斯跳蚤市集1950年的書報,張張生動訴說當年,50年的花蓮大理石地板,釘孔、刮痕展現歷史的印記, 斑剝牆面、磚造拱門、來自義大利圖騰的地磚,遙想過往美好時光; 鍍鋅鐵架、不銹鋼檯面、明亮的橘,為老靈魂注入時代新生命。
The 1950's news papers and books collected from the flea market of Florence tell stories of the past. The old marble pavement from Hua Lien, full of historical marks, shows also the year of 1950'. The flaky wall, bricks arcade, and the tiles with Italian style figures, remind everyone the good old time. The industrial materials such as galvanized metal, stainless steel work surface and the shinning orange color bring the freshness to this old soul.
時空的交會,老屋在此新生。
An old house is reborn, as time goes by.