包心菜實驗廚房
CABBAGE COOKING LAB
城市中一道迷人風景,一個沒有界線無法定義的空間,分享美好食物、愛與生活的地方。
廚房,從城市菜園開始。隱身於台中勤美誠品頂樓的包心菜實驗廚房,城市中少見擁有的空中菜園的餐廳,利用自然農法,順應季節與環境,種植多種蔬果與香草植物,運用於料理之中,讓菜園與生活、料理緊密的連結。
城市中隨手可掬的自然生活,外部擁有遼闊視野與菜園景致,內部空間運用自然材質與元素,天然石材、樹枝、無烤漆鍍鋅鐵件、無貼皮夾板、水泥粉光牆面、水泥硬化拋光地坪…等等。
In this city, a charming place where the spaces have no boundary and fluid. Where the good food, love and life can be shared.
A kitchen begins from a city farm. CABBAGE COOKING LAB is hidden in the rooftop of Parklane Building. It's a rare restaurant which has its own farm on a rooftop. All the vegetable and species used for cooking are cultivated naturally by following the seasons cycle and the environment. The cooking, the farm and the life are strongly linked together.
The nature can be attained everywhere. The farm and overview of city can be seen from the inside. The interior and the objects are made of natural materials, for example: stone, branch of tree, galvanized metal, plywood, cement applied wall,…etc.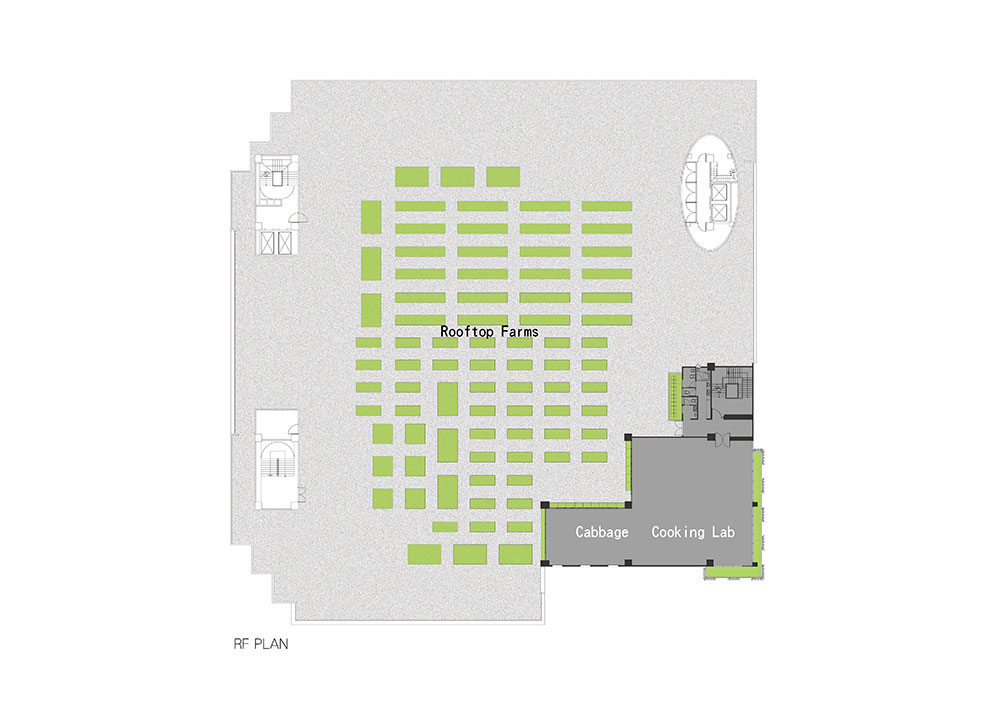 實驗,代表跳脫既有範疇的冒險,一種生活方式、一種態度、一種忠於真實的原貌,喜歡不矯作、不過於裝飾,而這一切卻可以充滿美感。
餐廳角落堆放菜園盛產的蔬果,全開放式廚房掛滿鍋碗瓢盆,看著廚師用心揉製麵包或製作當季時令蔬果汁,是廚房更是美景。

The experimental means also to escape from the boundary, it's an attitude, a life style and also to be honest to nature. No mannerism, either decoration, but all of these are full of beauty.
The fruit and vegetable freshly picked are placed on a corner of restaurant. The utensils are hanging in front of the open space kitchen. It's just also a wonderful scene to see the chiefs cooking or making bread.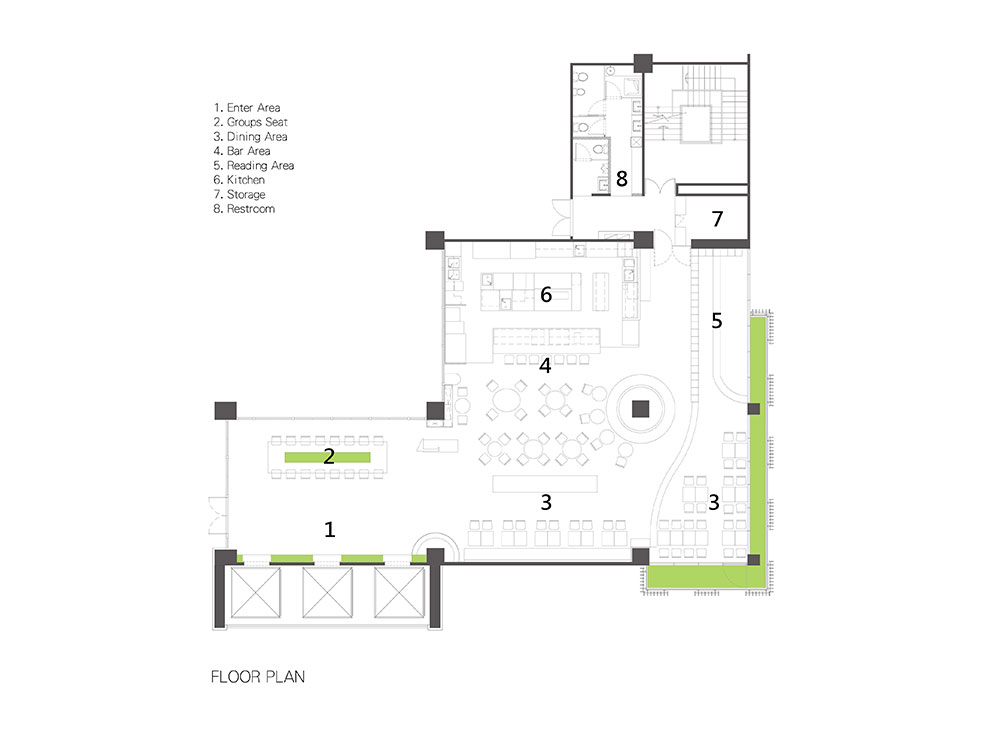 兒童閱讀區變化的曲面櫃體,可以看見幼童開心閱讀與玩樂的心情,灰色水泥襯托不規則鏡面化成美麗的牆面,展現優雅的沉靜。
包心菜實驗廚房,城市中一道迷人風景。
The curved shelves in the child area please very much to the children. Also, the mirrors are inlaid in irregular volumes in contrast with the gray wall, the ambiance is quietly elegant.
CABBAGE COOKING LAB is just an charming place in this city.